The Upnote hosts are Ryan Davis, Jared Dickerson, Alex Eggleston, Wynton Grant, and Simone Porter.
email: theupnote@gmail.com instagram: theupnote twitter: theupnote
Hailed as a "lovely violist" (The WholeNote Magazine), Canadian Ryan Davis is swiftly emerging as a sought-after artist in orchestral, chamber music and solo performances. Under the moniker Little King, Ryan is creating imaginative worlds of sound that blend ingredients of classical music, folk, and hip hop. Using his viola, sampler machine, and loop pedal, he shapes phrases layering rich harmony, intoxicating syncopation, and rhythmic flow. As Little King, Ryan aims to create music that draws on his diverse tastes and performance experience, presenting a colourful palette of string hooks and percussive samples, making his loops anything but predictable.
In 2014 he completed a Bachelor of Music degree at McGill University, graduating with "Outstanding Achievement in Viola" as a scholarship student of André Roy. He then completed a Master of Music degree in 2016 at the Yale School of Music as a student of Ettore Causa. Ryan is currently an Artist Diploma candidate at the Colburn Conservatory of Music under the tutelage of Paul Coletti.
Born and raised in Dallas, Texas, Jared began playing piano at the age of seven and the trombone at the age of twelve. He received his BM from Baylor University, and his MM from The Colburn School in trombone performance. Passionate about community engagement, Jared wishes to see a society in which a music education is an option at every school for anyone despite any outlying factor. He believes one of the most efficient ways to foster a sense of community and fix the ills of society is through music and that our only hope is through young students. Fascinated by the intersecting threads of the oldest and newest music, Jared hopes to share a refreshed and open perspective with the world.
Alex was raised in Fort Worth, Texas, moved around the country a few times, and is now happy to call Austin, Texas home. After majoring in English and Religious Studies at the University of Oklahoma, she received her MS in Music Industry Leadership from Northeastern University. Rapaciously fascinated by all facets of the music industry, Alex has spent time working in many segments within it, from live event management and coordination (Make Music Boston, Boston Calling Music Festival), to artist promotion and management (Session Americana, Kristin Andreassen, Corporate Punk), to A&R Research (Island Records). At present, Alex works for a cybersecurity company by day, goes to shows by night, and writes about those shows and other musical phenomena even later that night.
Violinist, composer, and multi-instrumentalist, Wynton is one of Los Angeles' most sought-after performers. Wynton can be heard on record with today's hottest artists from Shawn Mendes to Sabrina Claudio, and he tours internationally with Grammy-winning artist Rostam. The sole recipient of The Dean's Prize upon his graduation from the Yale School of Music, Wynton has also studied at Lynn Conservatory and the University of Southern California.
Wynton is equally at home in classical and pop music settings, and constantly discovering new techniques for violin performance, including beatboxing, singing, and rapping while playing. In addition to music, Wynton is also an active real estate investor in the Los Angeles area.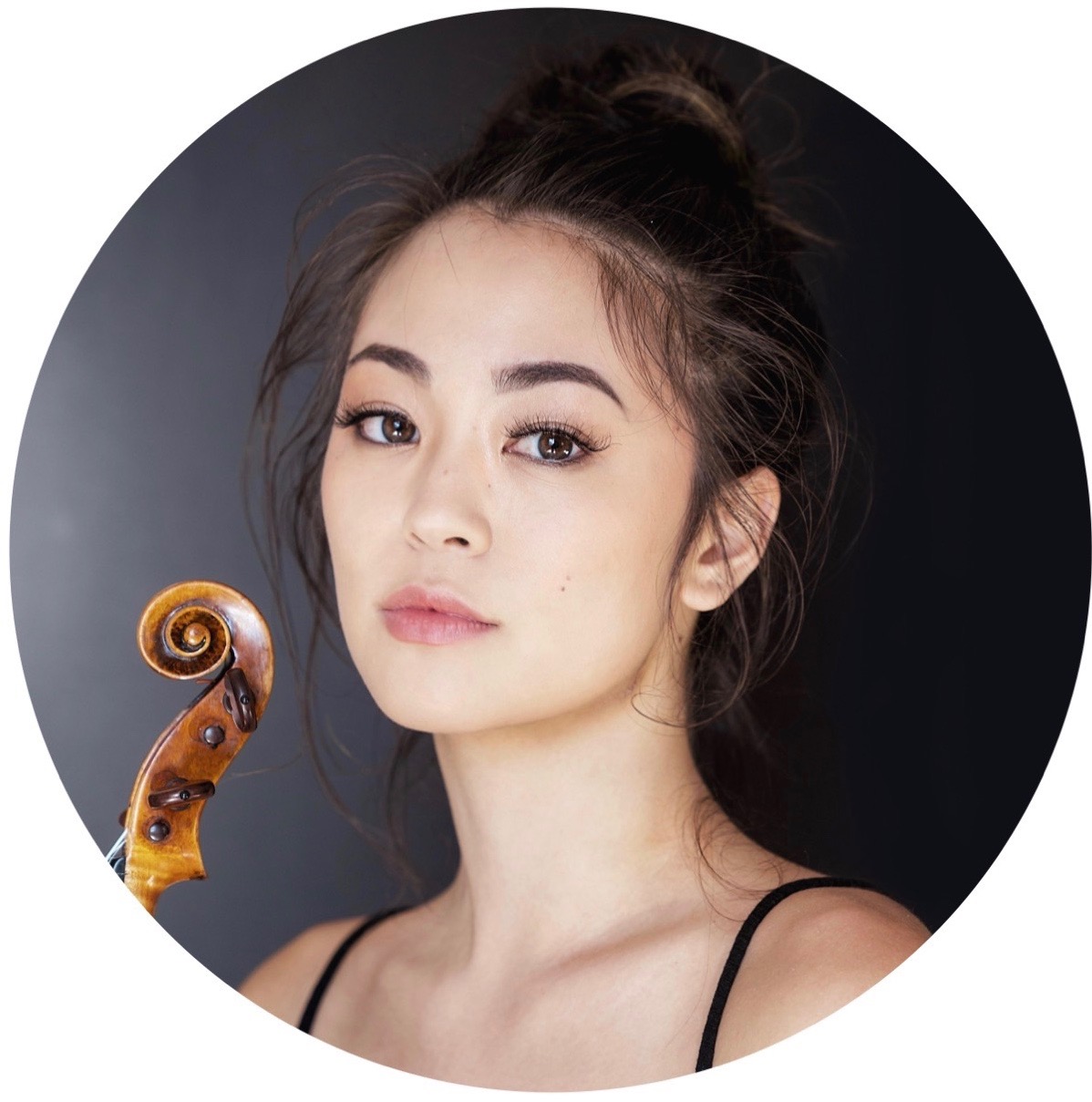 Violinist Simone Porter has been recognized as an emerging artist of impassioned energy, interpretive integrity, and vibrant communication. After performing last season with Gustavo Dudamel and the Los Angeles Philharmonic, the LA Times declared Simone "on the cusp of a major career." In the past few years she has debuted with the New York Philharmonic, the Philadelphia Orchestra, the Los Angeles Philharmonic; and with a number of renowned conductors, including Gustavo Dudamel, Yannick Nézet-Séguin, Nicholas McGegan, Ludovic Morlot, and Donald Runnicles. Born in 1996, Simone made her professional solo debut at age 10 with the Seattle Symphony and her international debut with the Royal Philharmonic Orchestra in London at age 13. In March 2015, Simone was named a recipient of an Avery Fisher Career Grant.